DESTINATIONS
Kerala is one of the most popular tourist destinations in the world. Major attractions are beaches, backwaters, hill staions, water falls etc..
Payyambalam beach (48 km)
The Payyambalam beach is one of the beautiful beaches in this State.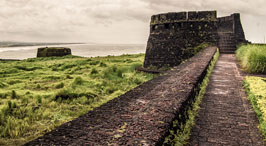 Bekal Fort (60 km)
Considered the largest as well as the best-preserved fort in Kerala. Endowed with a rich and long history, still is one of the most imposing structures of Kerala.
St. Angelo's Fort (48km)
A massive triangular laterite fort, was constructed by the first Portuguese Viceroy in the year 1505.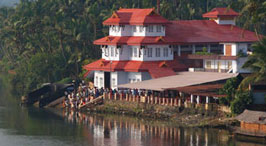 Parassinikkadavu Muthappan Temple (35 km)
Sree Muthappan is the most popular local God in the Kannur district of north Kerala, Muthappan is also the theyyam, performed in the famous Parassinikkadavu temple.
The Parassinikkadavu Snake Park (32km)
There are about 150 varieties of snakes including the spectacled cobra, King cobra, Russel Viper, Krait and Pit Viper living in the park.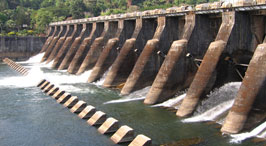 Pazhassi Dam (35 km)
An ideal retreat for tourists, the dam site is famous for its scenic beauty.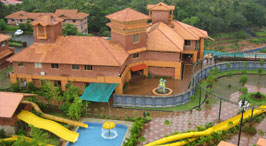 Vismaya infotainment Park (34 Km)
As a classic example of an Amusement Park clubbed with Information and Entertainment, Vismaya could turn your Holidays into a lingering that everyone could cherish for years to come.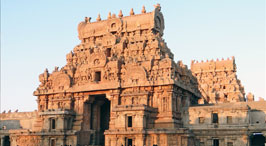 The Rajarajeswara temple (28 Km)
The Rajarajeswara temple is a beautiful Shiva temple, regarded as one of the 108 ancient Shiva temples of Kerala.
Ezhimala (45 Km)
Bordered by sea on three sides, Ezhimala is set to occupy a prominent place in the naval history of the country, consequent to the proposal for commissioning the Naval Academy here.Ezhimala.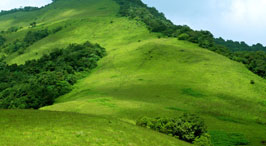 Paithal mala (20 km)
Paithal mala is a hill station,situated in Kannur district, Kerala.It is the part of the western Ghats,stands close to the Karnataka border.